The Hanoi Stock Exchange (HNX) organised a ceremony to honour 30 most-transparent enterprises listed on the HNX in Da Nang City on October 2, 2015, during which the Petrolimex Petrochemical Corporation (PLC) is amongst the enterprises honoured.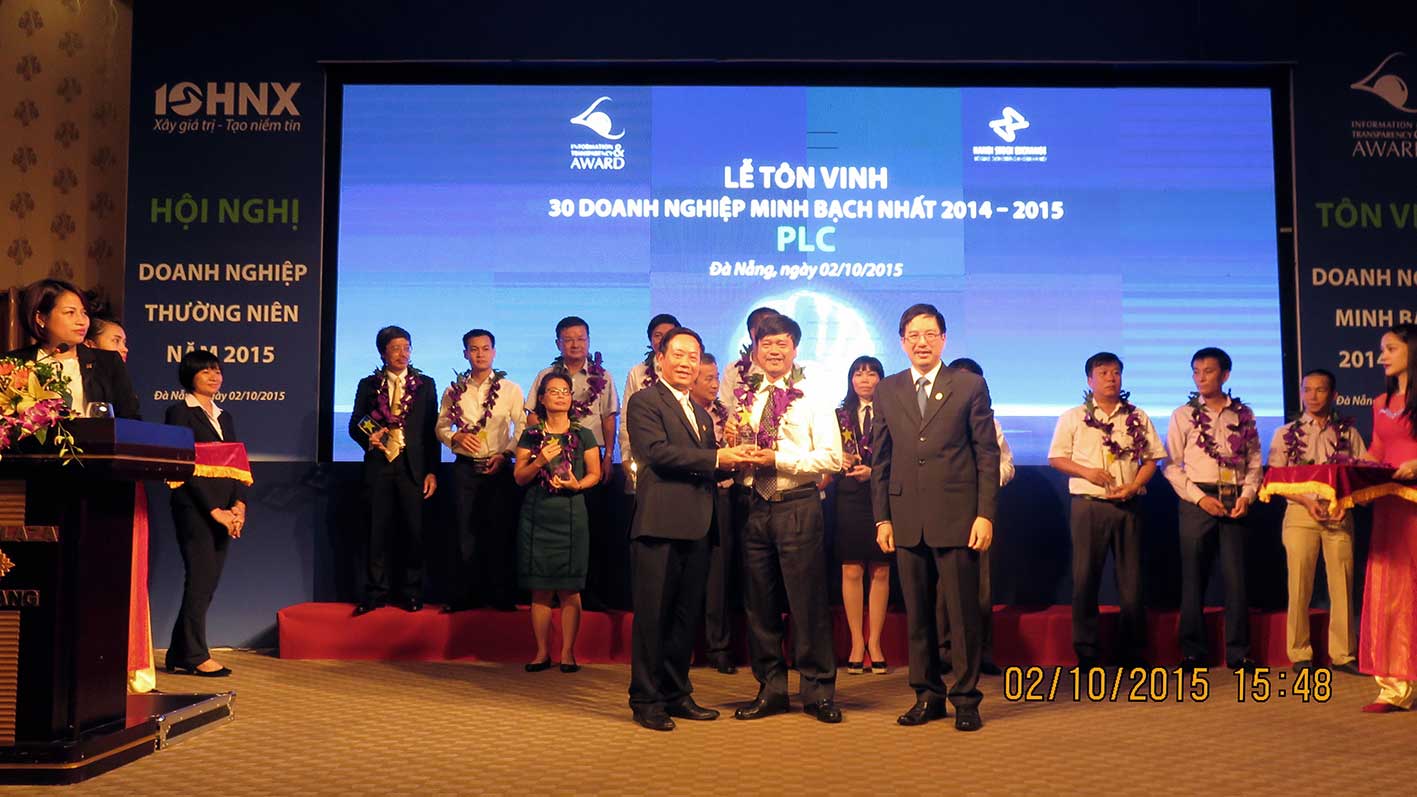 PLC Board of Management chairman, Pham Ba Nhuan, on behalf of PLC, receives the Top 30 "Most-Transparent Enterprises on HNX 2014 - 2015" title
To have an objective and independent assessment in line with national legal regulations as well as international practices, the National Economics University was chosen as an independent assessment body that worked alongside specialists who have experience working for consultancy projects on corporate administration for organisations at home and abroad, and gathering information. The assessment process also received consultation and suggestions from HNX's Consulting Council on Corporate Administration.
The Top 30 Most-Transparent HNX Enterprises 2014 - 2015 honour is the result of a programme to evaluate the publication of information and transparency in the 2014-2015 period. The programme assessed 354 enterprises listed on five areas: right of shareholders, fair treatment towards shareholders, role of parties related, transparency and publication of information, and responsibility of board of management.
This is the third year that HNX has honoured the most-transparent enterprises and the third year that PLC was granted with the title.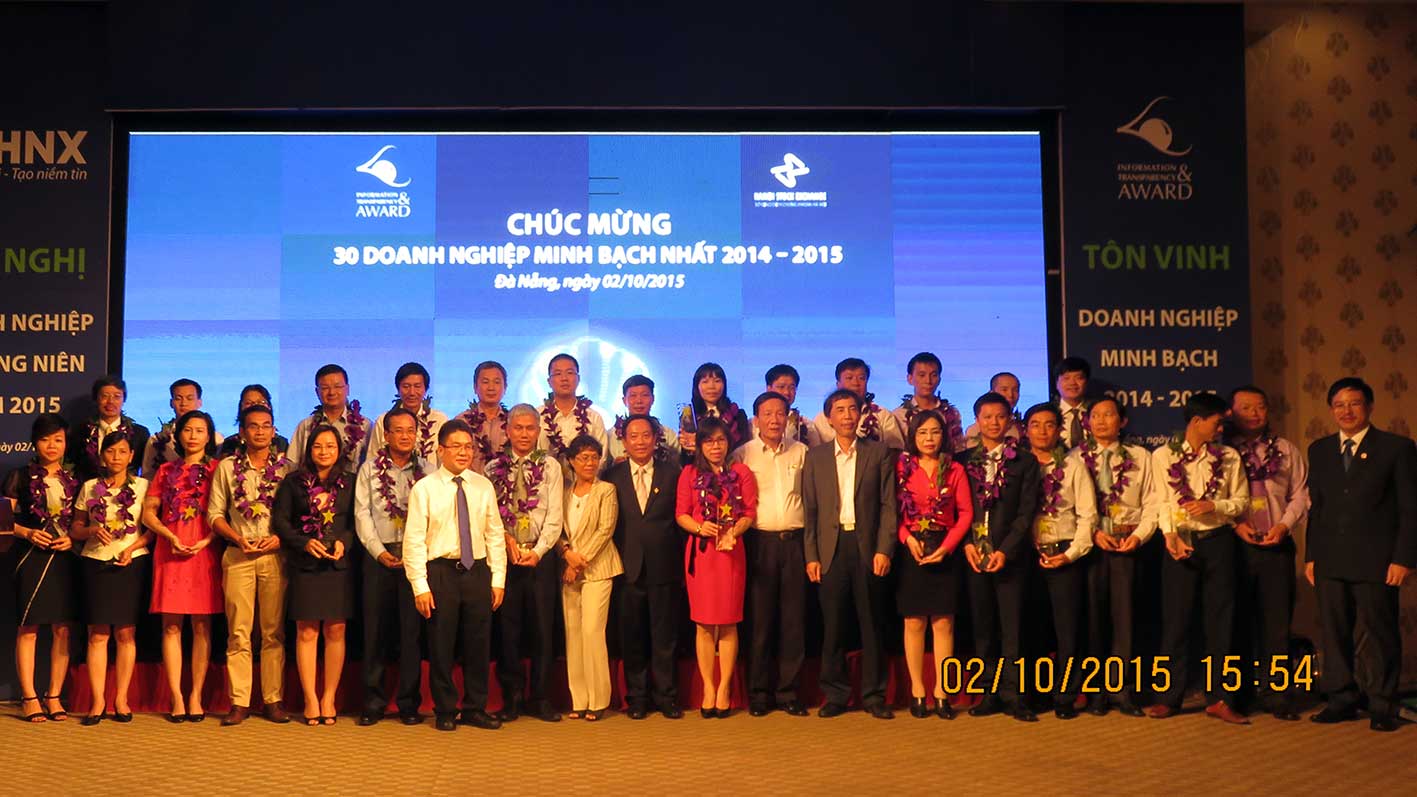 Representatives from 30 most-transparent enterprises on X 2014 - 2015 post for a group photo