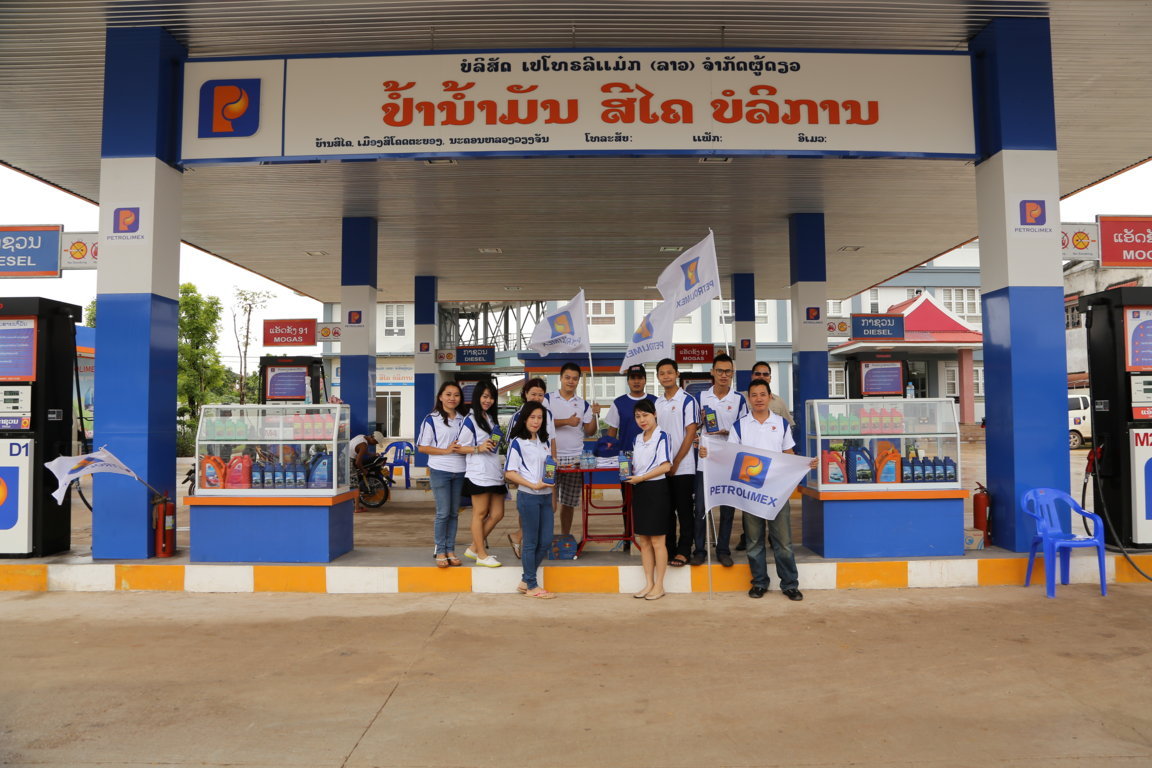 Petrolimex Laos was officially put into operation in 2011. After four years, under efforts of the leadership and the whole staff, the company has gradually established its position and brand in neighbouring Laos.
On August 1, Petrolimex Lao Youth Union launched their first campaign to promote the brand and image of and introduce Petrolimex oils and lubricants, marking the company's growth.
This was also the chance for the company to express their gratitude to customers who have been and are using Petrolimex Lao products over the past time. On this occasion, customers to two following petrol stations under the management of Petrolimex Laos were presented with promotion gifts.
- Sykhai petrol station: at the Sikhay Village, Sikhottabong District, Vientiane Capital.
- Thongphanthong petrol station: at Thongphanthong Village, Sisattanak District, Vientiane Capital.
With a contingent of young, active, and enthusiastic sales workers who always bear in mind that "customer's satisfaction is the top priority", Petrolimex Laos always presents itself as a dynamic firm, serving customers with best quality services.
The activity also aims to further tighten the relationship between Laos and Vietnam, and to help all the company's officials and workers to stay together and strive to "GO FURTHER" in line with the sector's criteria.
The promotion programme takes place on every Saturday and ends on August 30.
Some images of the programmes are featured as followed: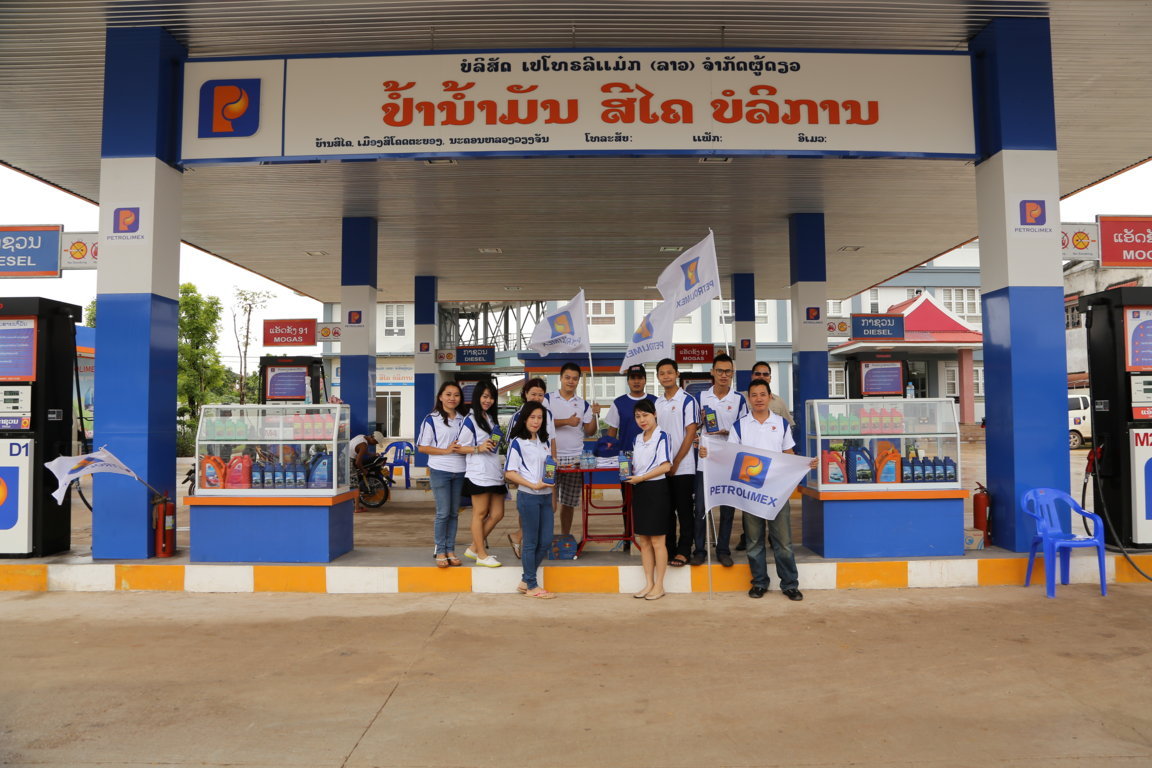 Some members of the Petrolimex Lao Youth Union pose for a photo as they promote the Group's brand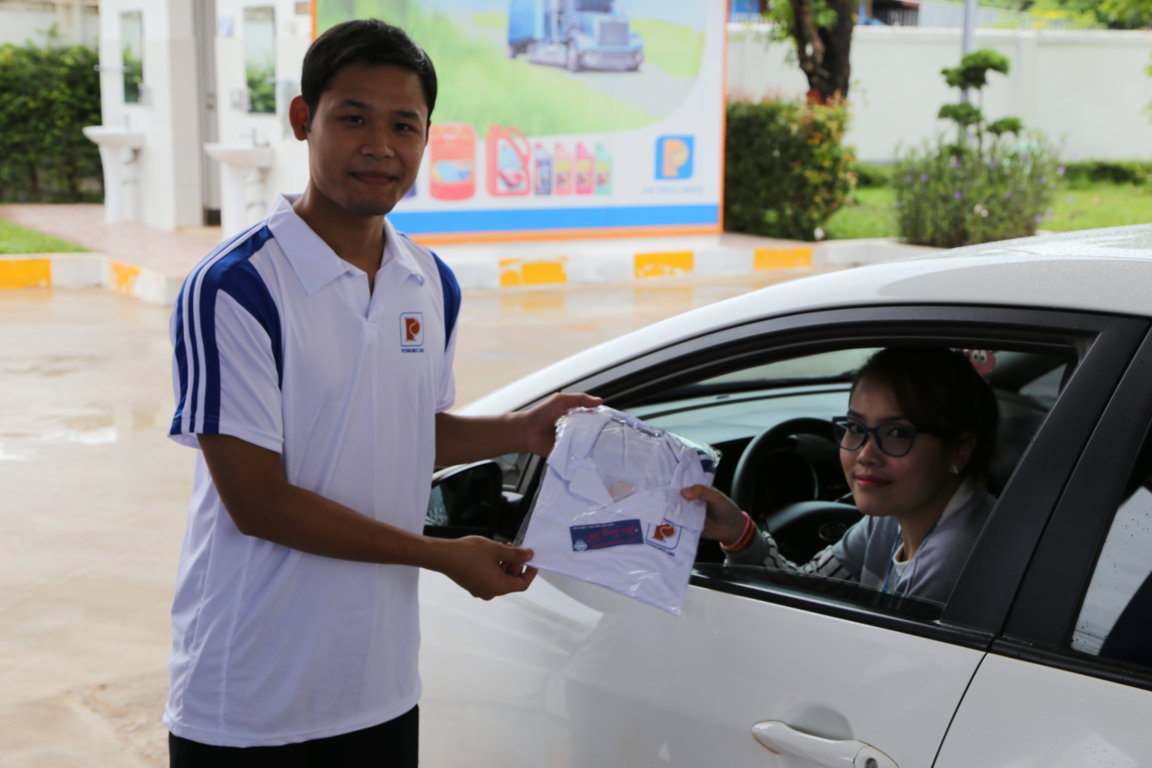 A male member of the Youth Union gives promotion gift to a customer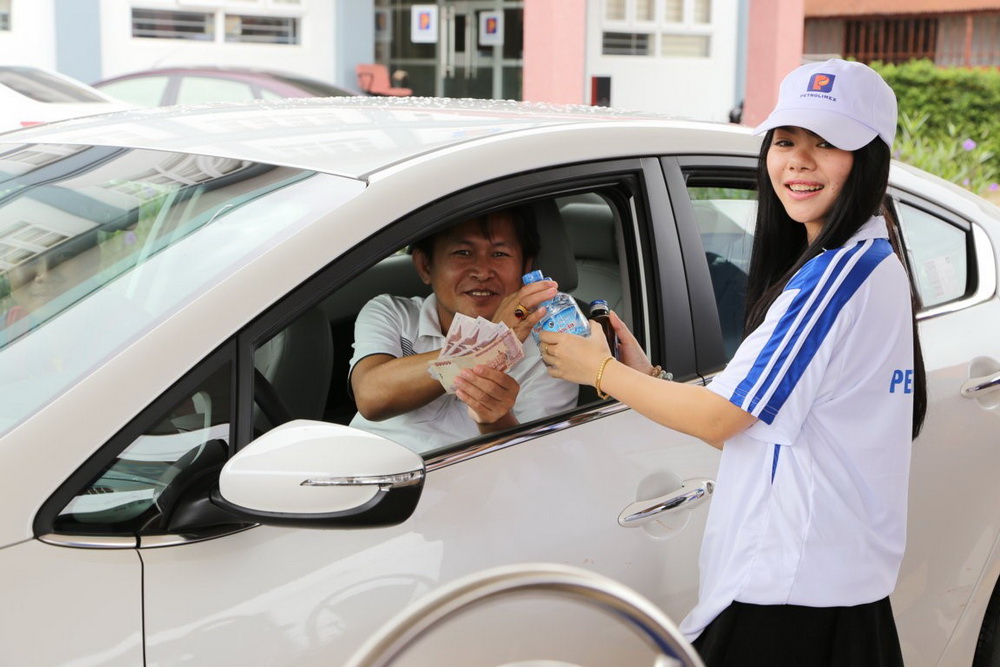 A female member presents a customer with some promotion gifts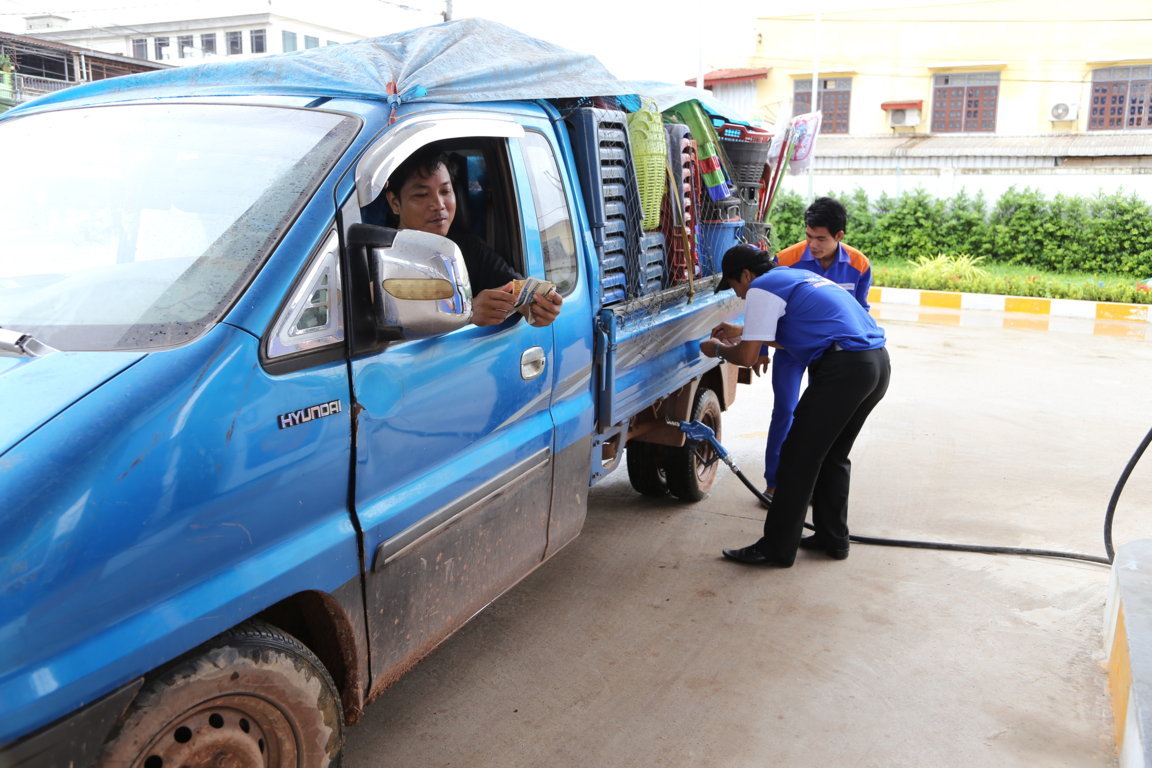 Staff of a petrol station stick Petrolimex logo of on a customer's vehicle