On October 3, 2017, the Vietnam National Petroleum Group (Petrolimex/Group) announced the Decision No 515/PLX-QĐ-HĐQT dated September 20, 2017 on the establishment of Petrolimex Transportation Services Corporation (PTC).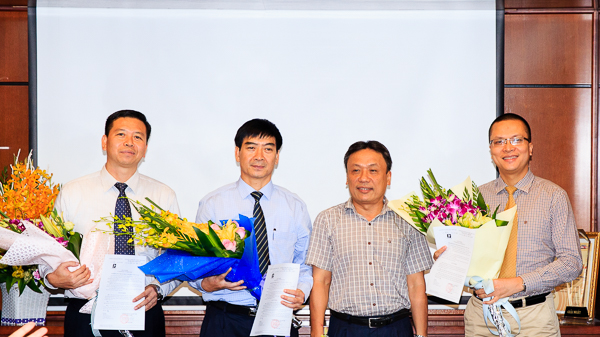 On behalf of Petrolimex leadership, Board of Management member Nguyen Thanh Son announces and presents Decisions on PTC establishment and personnel appointment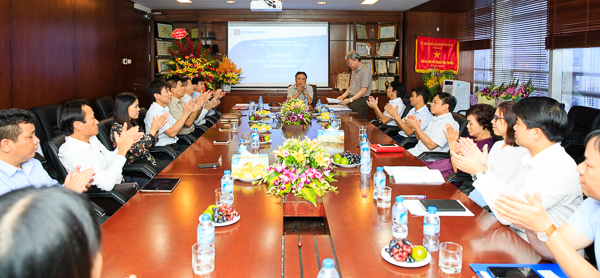 PTC is the fifth specialised corporation established under the Petrolimex restructuring plan in accordance with the then Prime Minister Nguyen Tan Dung's Decision No 828/QĐ-TTg dated May 31, 2011, and the Group restructuring project approved by the Annual General Meeting at Resolution No 01/2017/PLX-NQ-ĐHĐCĐ on April 25, 2017.
Located at 229 Tay Son Street, Nga Tu So Ward, Dong Da District, Ha Noi, PTC's charter capital totals VND300 billion (US$13 million). As a one-member limited liability company with Petrolimex owning 100% of the charter capital, the company operates in the form of "Parent company - Subsidiary" in line with the Law on Enterprises.
Doan Van Thu was appointed as Chairman of the PTC Members' Council and Director General as of September 20, 2017 per Decision No 516/PLX-QĐ-HĐQT by Petrolimex Board of Management.
PTC directly trades petroleum, and is in charge of petroleum business of the transportation sector, and the Group's transport business with subsidiaries being joint stock companies including: Petajico Ha Noi, PTS Ha Tay, PTS Nghe Tinh, PTS Hue, Petajico Da Nang and PTS Sai Gon.
Addressing the announcement ceremony, Petrolimex Board of Management Nguyen Thanh Son congratulated Doan Van Thu and believed that with the Group leadership's approval, PTC will fulfill targets set by the Group leadership, develop PTC into a Petrolimex backbone and steadily integrate into the international arena.
Details of the announcement ceremony in photos can be viewed here