On November 14, the Vietnam National Petroleum Group (Petrolimex/PLX/Group) successfully organised Analyst Meeting for the third quarter of 2019 (AM Q3-2019) at Hanoi Hilton Opera, gathering analysis specialists and investment managers of securities companies, investment funds in Vietnam. At the event, the Petrolimex leadership provided investors with full details of the Petrolimex business performance in the first nine months of 2019 as well as a comprehensive view of the Group's development orientation in the time to come.
Petrolimex Deputy Director Generals Luu Van Tuyen and Nguyen Van Su chair AM Q3 - 2019
A view of AM Q3 - 2019
Addressing the meeting, Petrolimex Deputy Director Generals Luu Van Tuyen and Nguyen Van Su stressed that Petrolimex targets to become an energy corporation with market capitalisation of tens of billions of US dollars in the next 10 years, a leading supplier of clean, standard, high quality and environmentally-friendly energy.
To that end, Petrolimex is developing an overall development strategy, strengthening the organisational structure and applying advanced science and technology into the corporate governance system and into business and production activities in order to improve competitiveness. Additionally, the Group will focus on enhancing the quality of fuel retail business, applying advanced payment technologies, developing value-added services at petrol stations to maximise the retail network nationwide, improving customer experience as well as deploying projects to build warehouses and provide Liquefied Natural Gas (LNG) for Vietnam Electricity (EVN) to bring about other sources of profit besides that from petroleum.
Speaking about the Group's business performance in the first nine months of 2019, Deputy Director General Luu Van Tuyen said, under the context of volatile oil market due to the US-China trade war, attacks on the Saudi Aramco's oil facilities, and the impact of domestic supplies, Petrolimex recognises the success of its operations by ensuring sufficient supply for the society while profit targets are on track to be achieved. The combined sales of petroleum products increased by 6.8 per cent over the same period and reached 84.3 per cent of the set target, in which domestic output grew by 6 per cent. Consolidated profit before tax was VND4,367 billion (US$188 million), a rise of 10 per cent over the same period of 2018, reaching 83 per cent of the profit target for the whole year 2019. Petroleum and aviation fuel are still key contributors (66 per cent) to the Group's consolidated profit.
Within the framework of the AM Q3-2019, investors were invited to join a site visit to the Duc Giang Oil Depot and Petrolimex Hanoi's Petrol Station No 1. The investors got the chance to "witness with their own eyes" modern facilities, large-scale warehouses, advanced vapour recovery system, automated business management and governance as well as electronic billing and self-services at petrol stations. Through the field visit, representatives of investment funds and securities firms said they were very impressed and lauded the strict, safe, modern and environmentally-friendly management process at Petrolimex.
Over the past two years, since its shares were officially listed on the Ho Chi Minh City Stock Exchange (HOSE), Petrolimex has proactively organised numerous roadshows, directly meeting with investment funds and financial organisations at home and abroad to introduce the Group and investment opportunities in PLX. However, this is the first time the Group has organised an AM targeting analysts and investors. As planned, the event will be held quarterly in the coming time to provide and exchange detailed, timely and transparent information about the Group's business performance and outcomes with investors.
Some images feature the AM Q3 - 2019: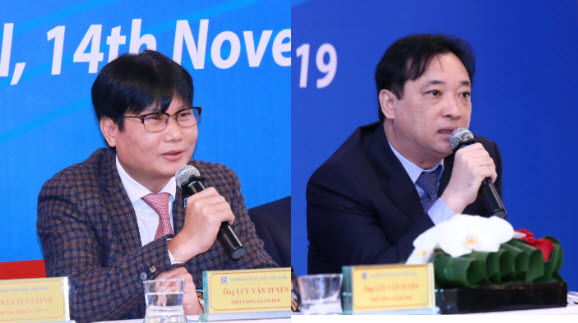 Petrolimex Deputy Director Generals Luu Van Tuyen and Nguyen Van Su provide investors with information about the Group's operations.

Investors show their interest and raise questions for Petrolimex representatives
Head of Petrolimex Board of Management's Risk Management Department Tran Tuan Linh and Petrolimex Chief Accountant Nguyen Ba Tung talk with investors.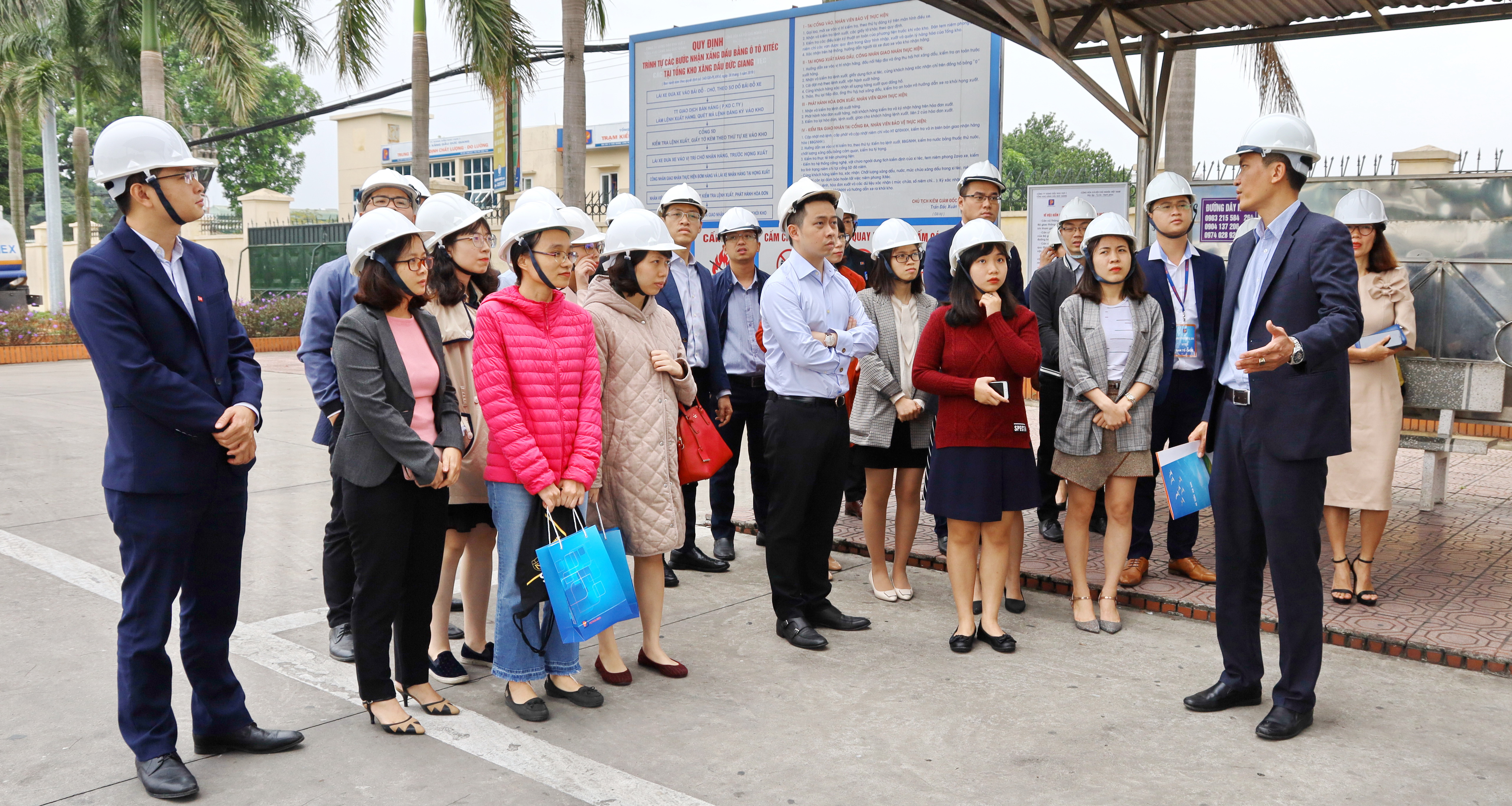 A Petrolimex representative talks about Duc Giang General Oil Depot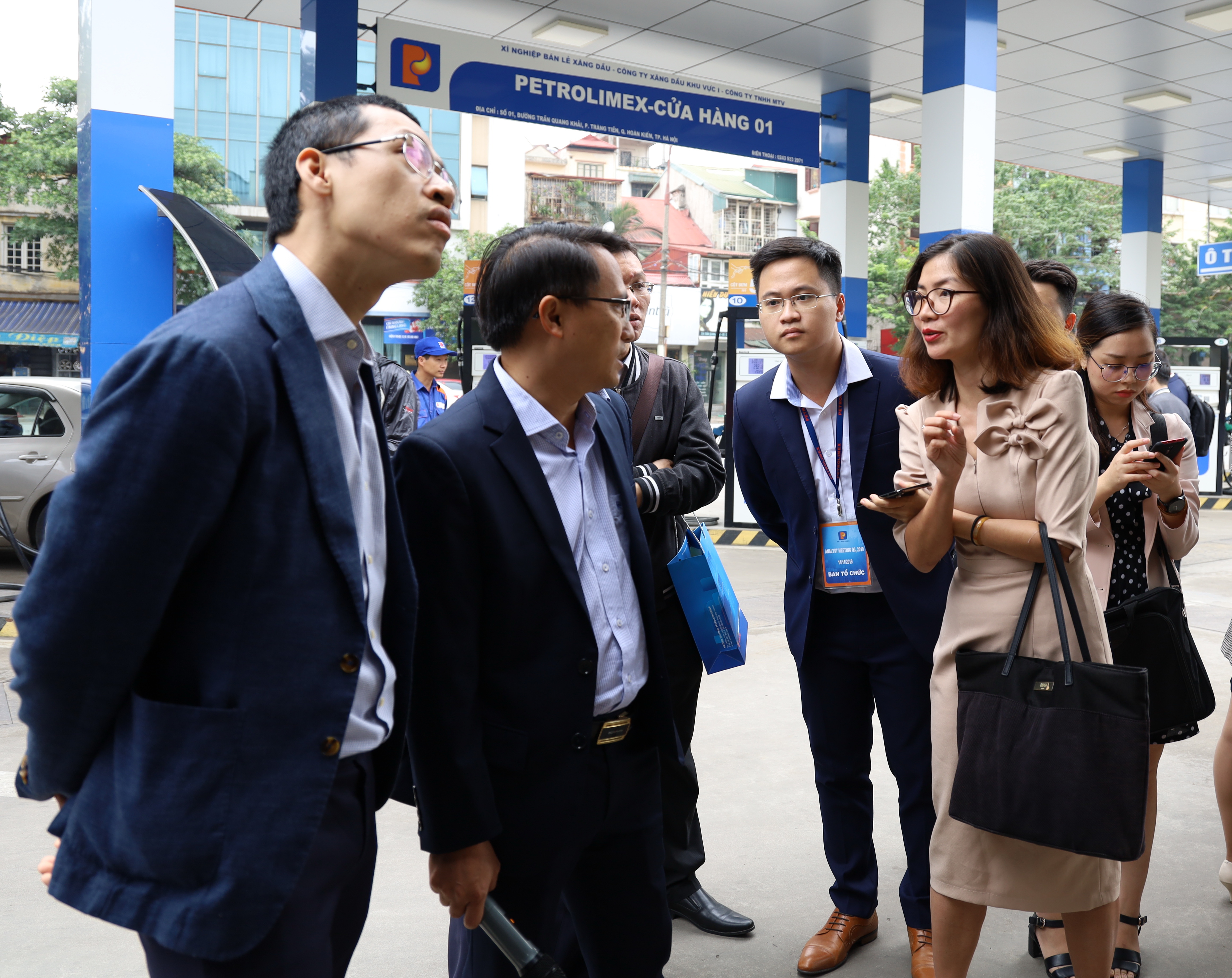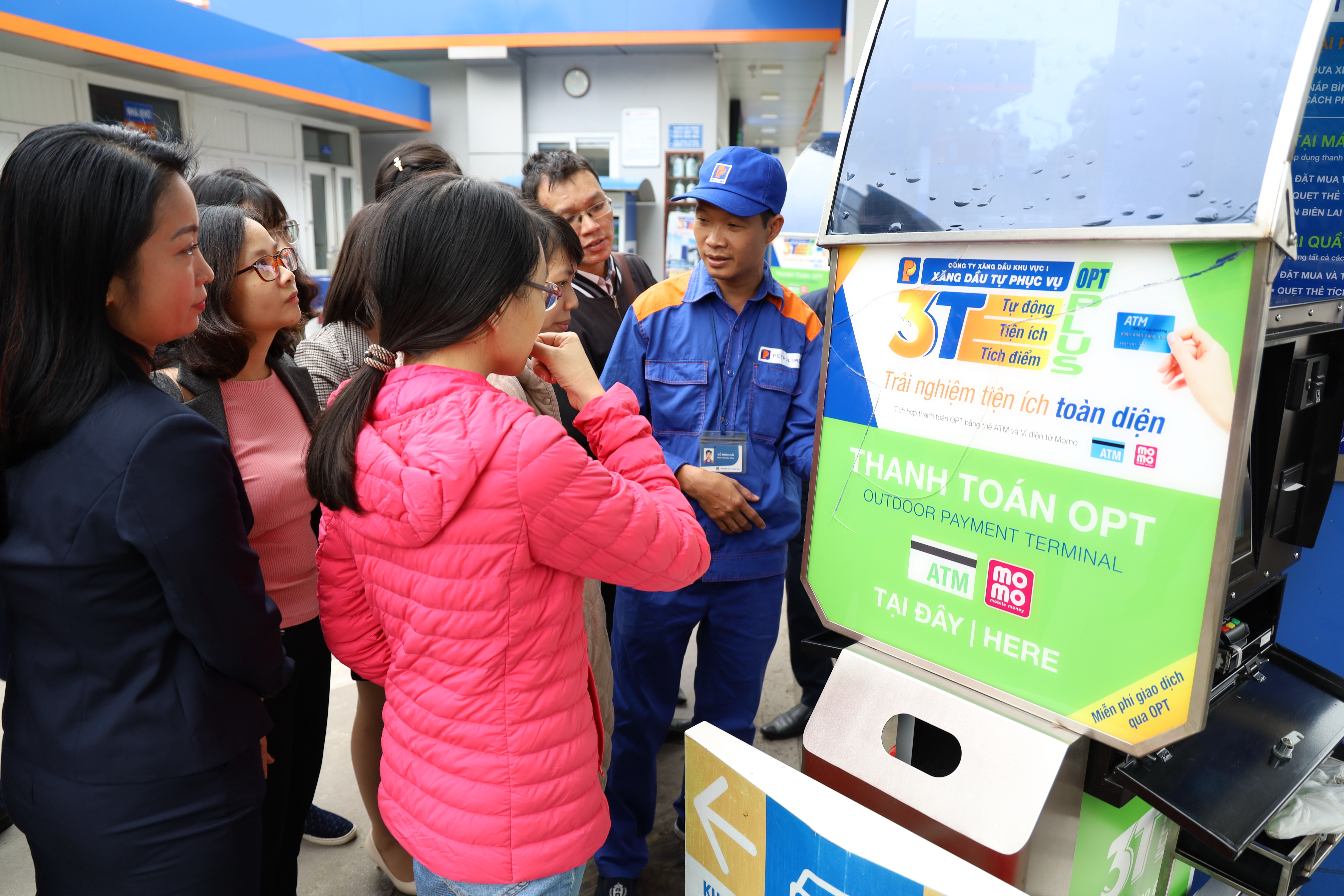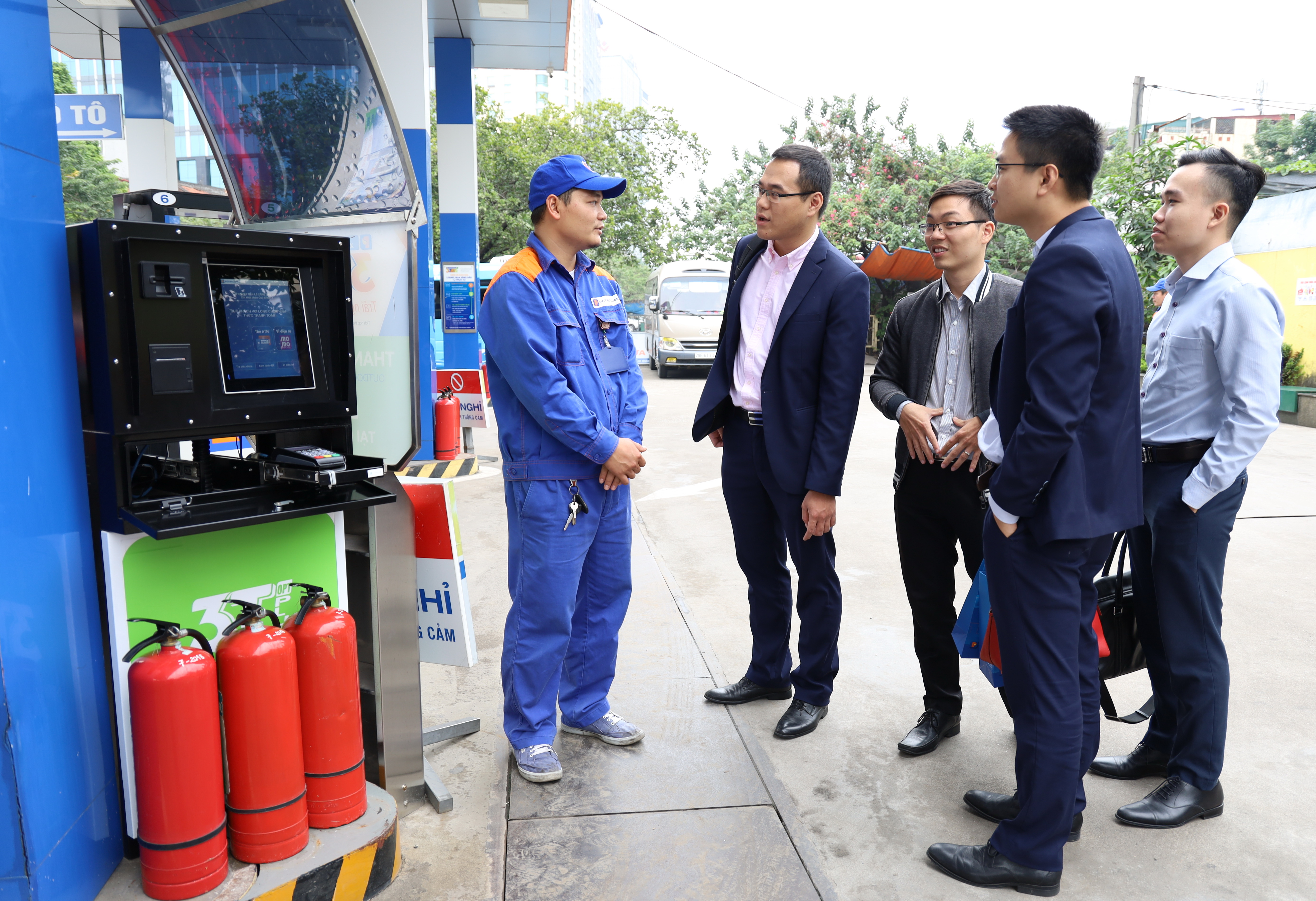 Investors make a "site visit" to the Petrolimex Hanoi's Petrol Station No 1